Over the years I've played a lot of flightsims. The first I remember playing in any depth (I use the term depth loosely when it comes to older simulators) was F-117 Stealth Fighter and Chuck Yeagers Advanced Flight Trainer back on the Amiga, not to mention F29 Retaliator. I remember repeated attempts at breaking the altitude and speed records in Chuck Yeagers, a great sim with great graphics, well, for the time.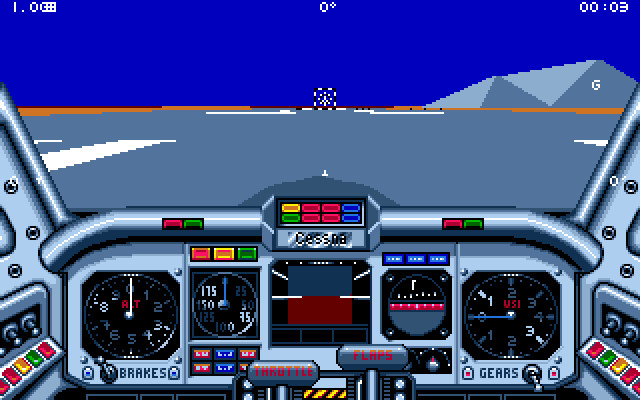 I think the first flight sim I really played on the PC was called TFX. The graphics were a vast improvement over the Amiga but it wasn't until Janes F/A-18 and digital integrations F/A-18E SuperHornet that the Sim was really put into simulation. You could spend hours playing around with the flight model or sitting on the flight deck of an aircraft carrier watching the intricate takeoff and landing operations take place around you.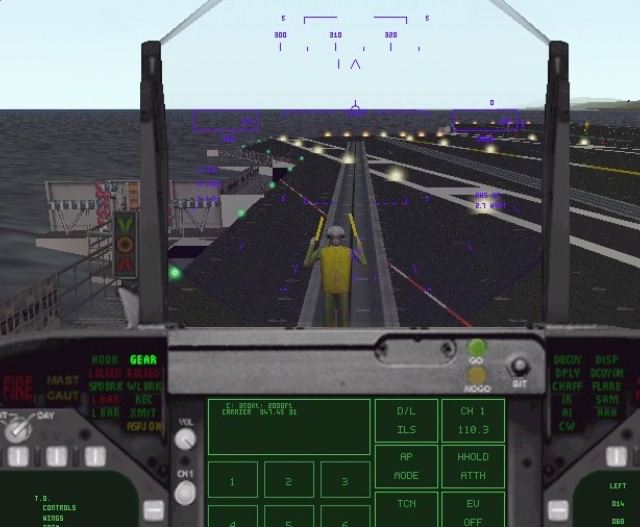 However, most will agree that despite its dated graphics and many bugs nothing pushed the envelope more than the 1998 release of Falcon 4.0. Imagine my surprise last night to notice a review of Falcon 4 Allied Force. How I managed to overlook this game, completely unaware that it was even in development, let alone released, I'll never know.
The graphics are not bad, they're also not really up to the same level of detail as Lock-On modern air combat but they're certainly good enough. Where Falcon 4.0 excelled was the realism of the simulation, and Allied Forces doesn't look like it will dissapoint.
I've only been playing it for a few hours doing little more than taxiing, take-offs and some basic flight maneuvers including stalls and recovery. I've yet to test out the difficulty level of the AI in dogfights and campaigns having yet to figure out how the radar works. There's an option to use an "easy" flight model, and play it more like an arcade game than a sim but where's the fun in that? What's the point of having and reading that 700 page pdf manual if you're not going to learn to play the game on its most accurate realism level.
Theres a nice review of the game over on SimHQ a site that I've clearly not been paying enough attention to over the past year or two, otherwise the development of a new Falcon 4 wouldn't have slipped under my radar.
I'm sure the depth of this flight sim will provide many months if not years of gameplay, especially if it gains as good a community following as the original Falcon 4.0 did. Anyhow, I'm off to work my way through the whopping 700 page manual (I really wish there was an option to purchase a bound/printed version as you could with LO-Mac) , so I'll leave you with a few screenshots.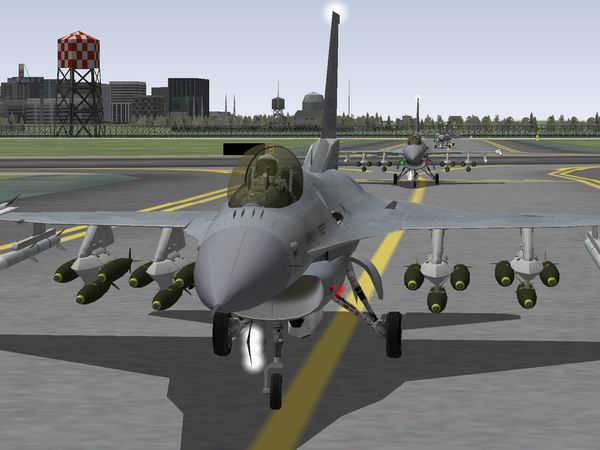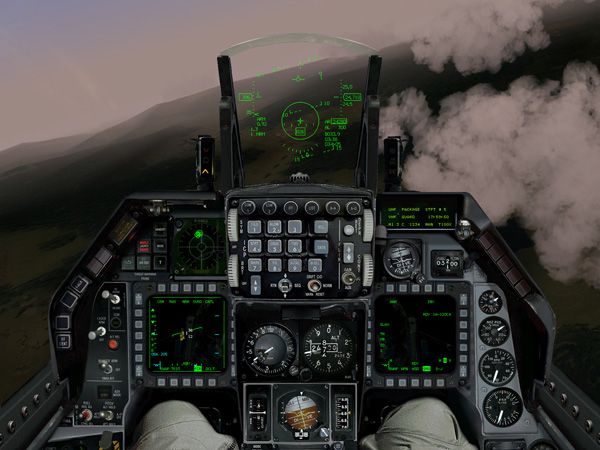 2011 Update: If you're considering Falcon4:AF or already play it, I strongly recommend you pick up a copy of the original Falcon 4 (ebay, gogs and similar sites are probably your best bet) and then download the Falcon 4 BMS mod. It's hands down the finest PC flight sim I have seen to date. Oh and you can get the BMS Dash-1 manual spiral bound online too.